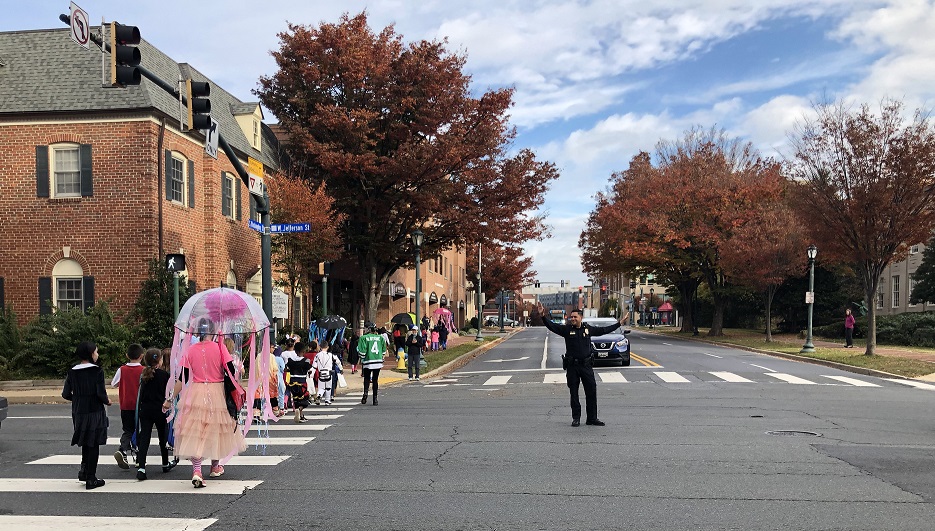 And they're off! Wear your biggest hat to the Kentucky Derby in the USA, win big at the Dubai World Cup in the United Arab Emirates, and jump every obstacle at the Nakayama Grand Jump in Japan! No matter where you call home, we want to see you at the finish line. So, saddle up…
More informaton ...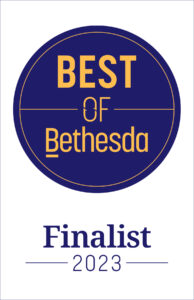 January 3, 2023 Christ Episcopal School is pleased to announce that we have been named a Finalist in the 2023 Bethesda Magazine "Best of Bethesda" Readers' Poll! Thanks to our community for voting for us in these categories: Preschool/DaycarePrivate School (Lower School)Private School with Religious AffiliationSchool Principal: Nicole Stone CES has won this award (previously called "Top Vote Getter") consecutively since 2018 in various categories. See our listings in the Bethesda Magazine January/February 2023 edition here!
Read More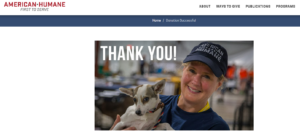 November 4, 2022 In October, the Christ Episcopal School 1st Grade Class held a week-long bake sale to raise money for American Humane, an organization working to rescue and provide critical care to animals in need. After learning about the devastation from Hurricane Ian, 1st Grade was inspired to help out. This cause is very important to them, and they were excited to see the impact CES could make when we work together to change the world! Through their bake sale, 1st Grade was able to donate $567! Thank you to the 1st Grade parents for donating homemade goodies, and…
Read More
October 20, 2022 CES is so excited for the launch of the 2022-23 Annual Fund campaign! We hope you enjoy this video message from our students. 2022-2023 is the first year that CES has launched its Annual Fund with a video message alongside the traditional mailing. So far, the feedback has been overwhelmingly positive, and the video received hundreds of views within the first 24 hours. One community member wrote in response to the email announcement, "[The Annual Fund video] touched my heart and brought a tear to my eye. Truly beautiful." The Annual Fund is the cornerstone of philanthropy…
Read More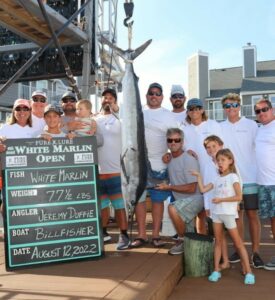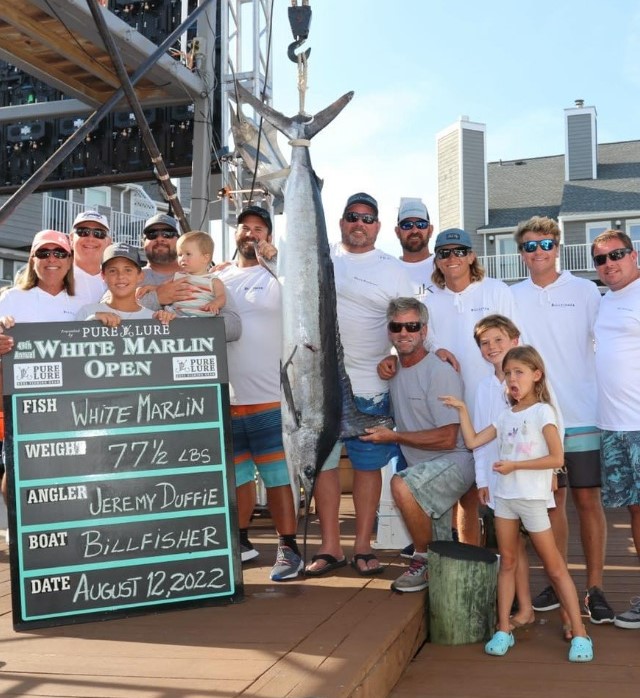 September 14, 2022 Congratulations to Jeremy Duffie (CES Class of 1992) who recently won the 49th Annual White Marlin Open in Ocean City, MD where he caught a white marlin that weighed 77.5 pounds! You may have heard about this exciting story through USA Today, Bethesda Magazine, WTOP News or the local TV news channels a couple weeks ago. Jeremy began fishing with his father when he was just two years old, loves deep sea fishing, and started competing when he was a teenager. The win was all the sweeter because Jeremy was fishing with his family, and fishing on…
Read More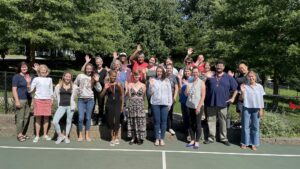 August 31, 2022 We kicked off the 2022-2023 school year this week, and our campus is filled with smiling faces! Faculty, staff, students, and parents are busy settling into the new routine, and spirits are high. Welcome back, Cardinals!
Read More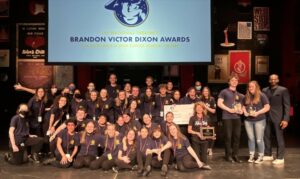 June 1, 2022 The National Theatre has named its new award for excellence in high school musical performance the Brandon Victor Dixon Award. Brandon (CES '95) is a Tony nominated Broadway star, with prominent roles in Hamilton, Color Purple, Jesus Christ Superstar and so many more. Read more here. Our 8th grade students were fortunate enough to have a lengthy interview with Brandon just a year ago, when he offered the opportunity to his CES alma mater.
Read More
May 25, 2022 Earlier in May, CES Art Teacher, Ms. Eunhee Choi, entered several students' artwork into the Sejong Scholarship Foundation of America's 2022 "Spread Your Love" art contest. They spent time with Ms. Choi during their lunch periods and worked really hard on their submissions. We recently found out that seven of our students won! Learn more about the contest here. Congratulations to our winners! K-2 Category: Charlotte C. (2nd Place) 3-5 Category: Leila C. (2nd Place) 6-12 Category: Lily B. (1st Place), Sara P. (2nd Place) Honorable Mention: Yomi B. Special Prize: Samantha W., Jaylen M.
Read More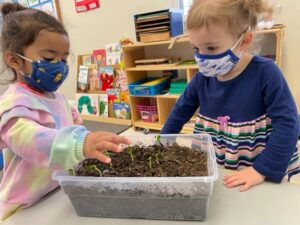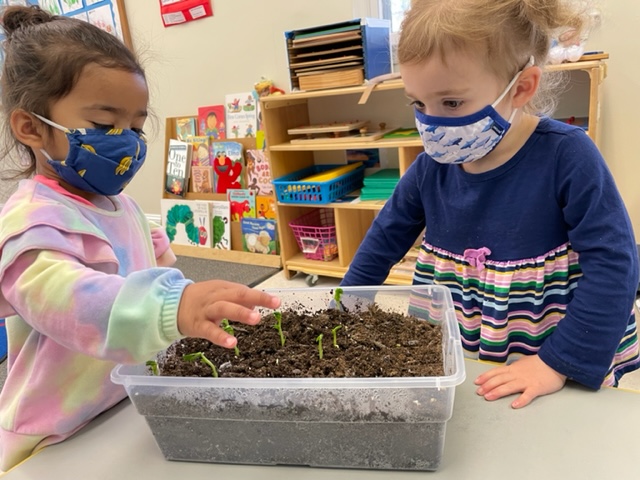 May 5, 2022 Preschool is piloting a small gardening project that CES hopes to implement across the grades next year. Students are learning how seeds germinate, the importance of sun, soil, and water, and the needs of different kinds of plants. We love getting our hands dirty!
Read More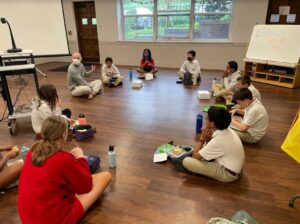 May 3, 2022 In our last Student Council meeting of the year, we invited Mr. Scott Ganske, CES preschool parent and Vice President of Partnerships at Youth Service America, to speak to our group about identifying and leading service projects for the school. We did a lot of brainstorming of issues that students care about and started to lay the groundwork for what next year's service initiatives would encompass.
Read More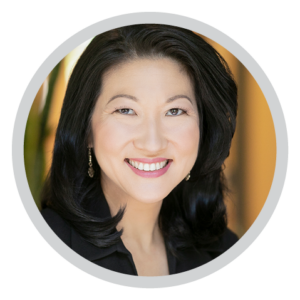 April 19, 2022 We are pleased to share that Michelle Kang, member of both the Christ Episcopal School Board of Trustees and the Christ Church Vestry, has recently been appointed as the next CEO for the National Association for the Education of Young Children. Read more about this exciting news here!
Read More