Christ Episcopal School students are active learners who become inspired by interactive, creative lessons taught by dynamic and flexible teachers.
With our small class sizes (10:1), student voices are heard, every student is fully engaged in the classroom, and all are accountable for their own part in their learning.
The methods of instruction from preschool to eighth grade encourage students to think critically, to express themselves creatively, and to relish in discovering. The objective is to create life-long learners who are equipped to adapt to the rapid changes inherent to the workplace of the twenty-first century. The faculty continually assesses and reviews the curriculum and creates innovative approaches to implement this objective.
The Christ Episcopal School program emphasizes:
Critical thinking skills.
Problem solving.
Cooperative learning.
Curriculum integration, especially STEAM integration.
Practical application of learned concepts.
Performance assessment through multiple tools.
The belief is that through these educational techniques students grow intellectually as well as personally. Their enthusiasm for learning and the self-confidence gained from this approach remain with the students throughout their academic years and into adulthood.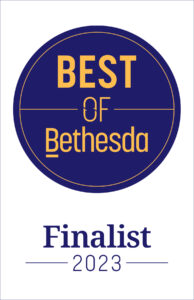 CES has, once again, been recognized as a Finalist in the Bethesda Magazine "Best of Bethesda" Readers' Poll!
Preschool/Daycare
Private School (Lower School)
Private School with Religious Affiliation
School Principal: Nicole Stone