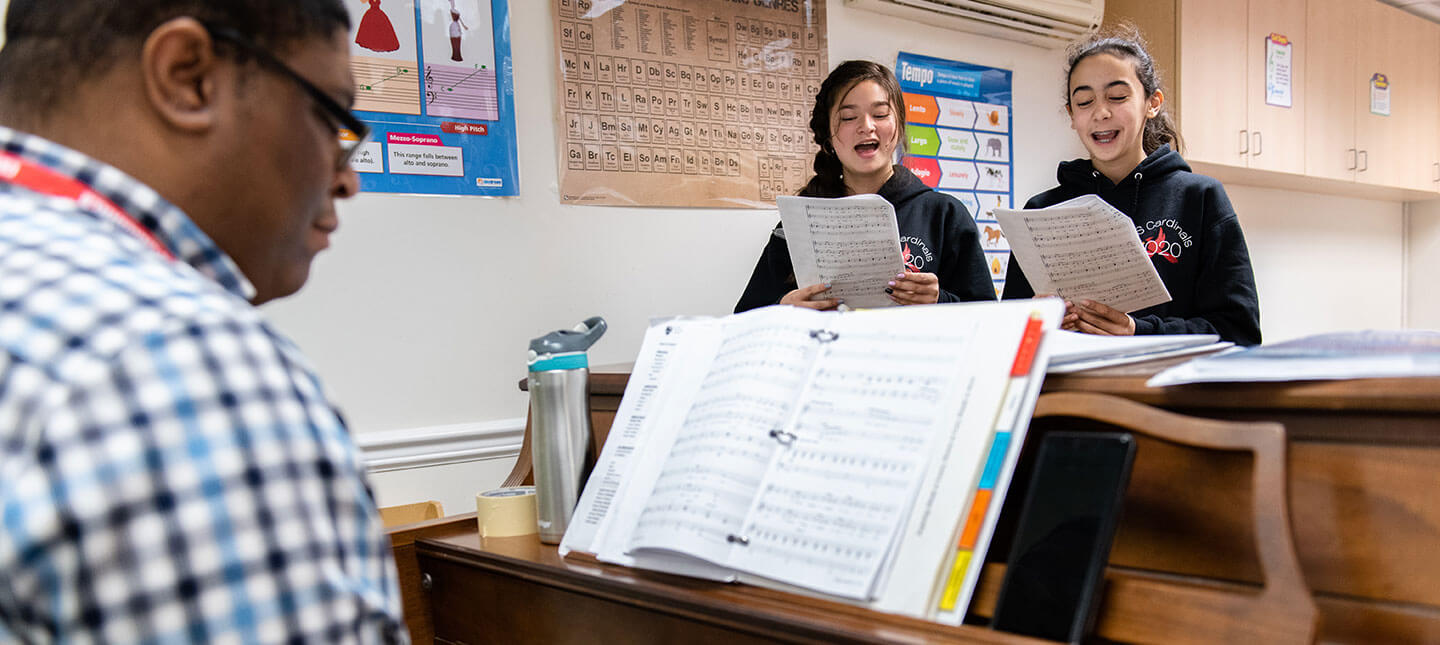 The Arts at Christ Episcopal School
Christ Episcopal School considers the arts a vital part of a child's education. Our students appreciate the beauty in their world through art and music, discovering talents and interests that may have been overlooked in traditional academics. We place a strong emphasis on music and art, providing multiple occasions for students to perform and display their works throughout the school year. Students are given the opportunity to explore arts and perform whatever their talents may be.
Our school has repeatedly been recognized as a top vote getter in Bethesda Magazine's Best of Bethesda in the category Best Private School Music and Arts (2021, 2019).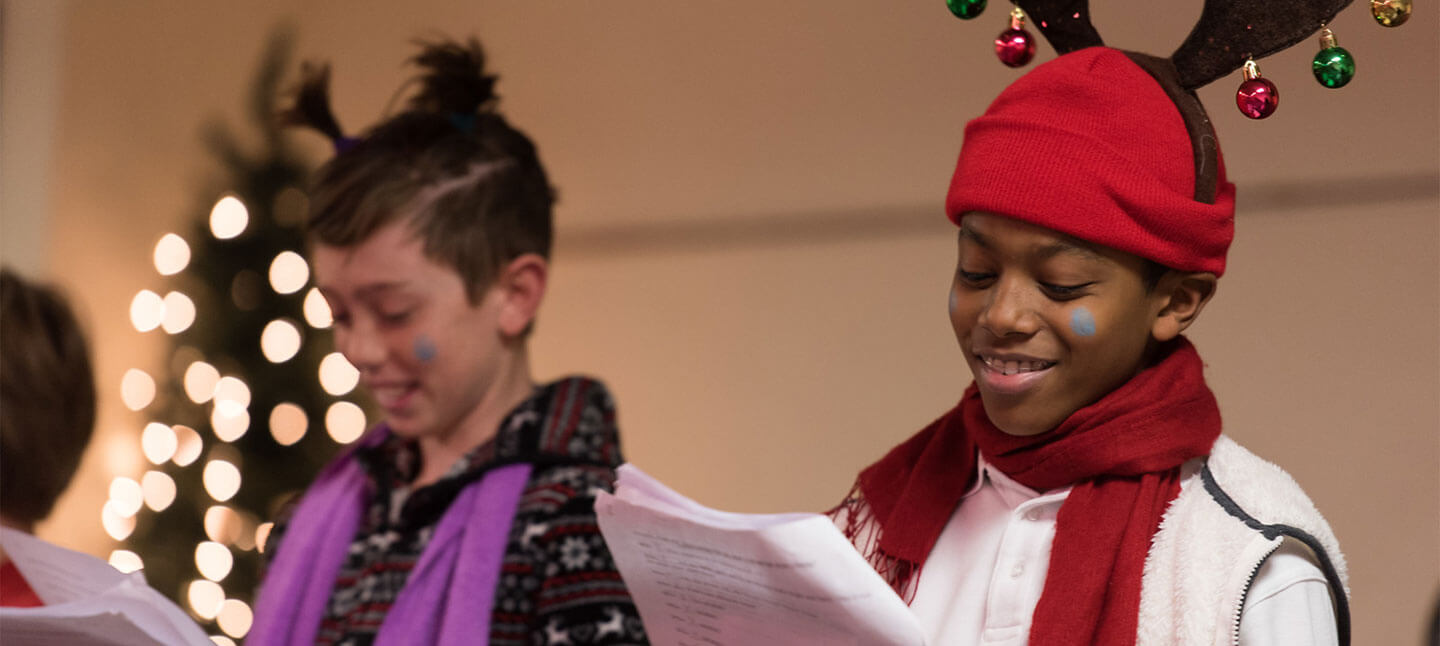 The Music program at CES consists of General and Choral music, Theater, and Orchestra. In General Music classes, students study music history, music appreciation, and musical concepts through solfege, sight reading, and music notation. They learn proper vocal technique and have the opportunity to play instruments such as chimes and Orff instruments. Students also prepare for various performances throughout the school year including choral concerts and musicals. Performances include Grandparents & Special Friends Day, the Christmas Concert, Preschool Santa Sing-a-long, the Spring Orchestra Concert, Preschool Spring Sing, and the Lower and Middle School musicals.
The Lower and Middle School musicals offer students the chance to express themselves on stage. As part of the Music curriculum, students go through the entire theater experience, from auditions to costume and set design to opening night!
The Orchestra program begins in 2nd grade. Students have the option to learn a stringed instrument -- violin, viola, cello, or bass -- in addition to their regular music classes. Students are grouped in ensembles based on their level and perform at various events during the school year. Lessons are given by a dedicated strings teacher who also plays with a local professional orchestra.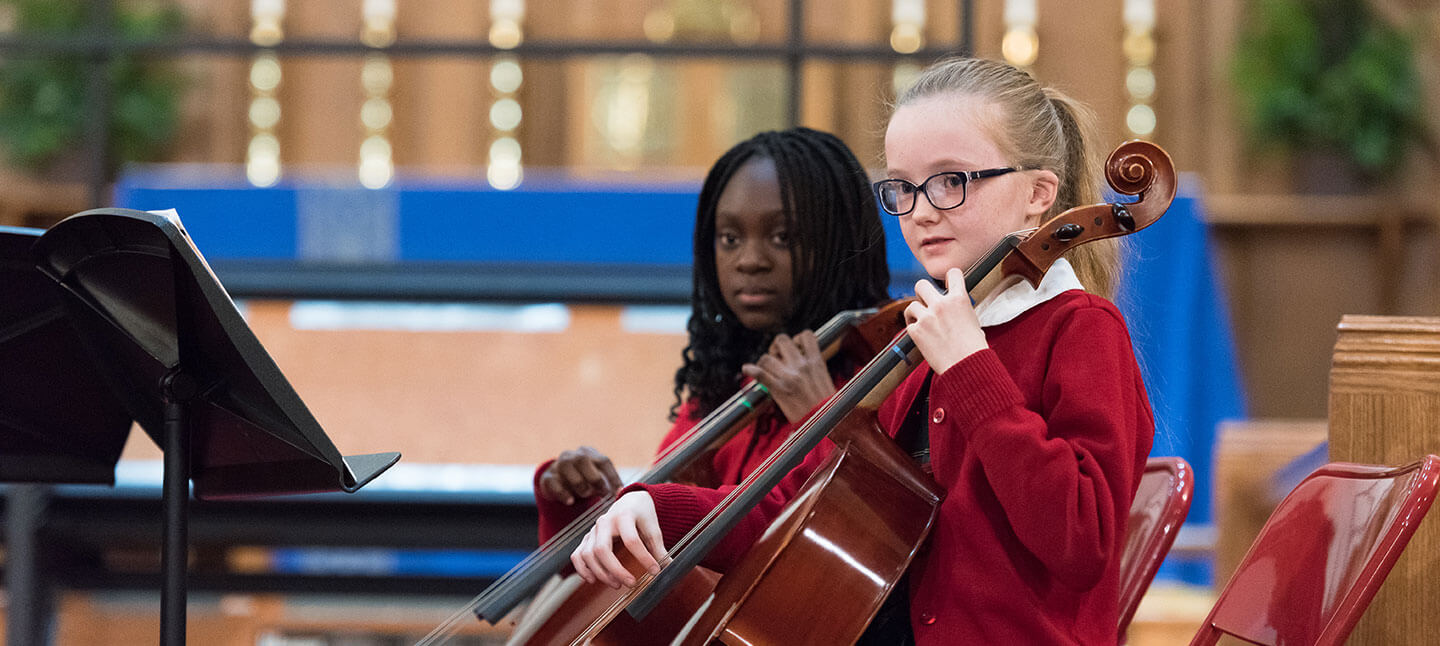 The Visual Arts program at CES is integrated with our science curriculum, creating a unique and cutting edge STEAM program.  Students are introduced to various mediums and learn about art history using mentor artwork. There are many opportunities to present one's art through different competitions and the annual MAESA (Mid-Atlantic Episcopal Schools Association) Academic Fair where CES students have consistently achieved awards for their art.