Contact Update and Class Notes
We love to keep in touch with our alumni! Thank you for taking the time to confirm your contact information with us. We'll make sure your details are current in our alumni database.
We would also love to hear about any news you would like to share! New exciting adventures? Are you loving college life or graduate school? Did you secure your first job or change jobs? Are you recently engaged or married, or did you have a baby? Please share your latest news with us that we may include in our new annual alumni newsletter.
Photos are encouraged and can be emailed to the Director of Development, Cyndy Mamalian, at cmamalian@cesrockville.org.
Christ Episcopal School Legacy Program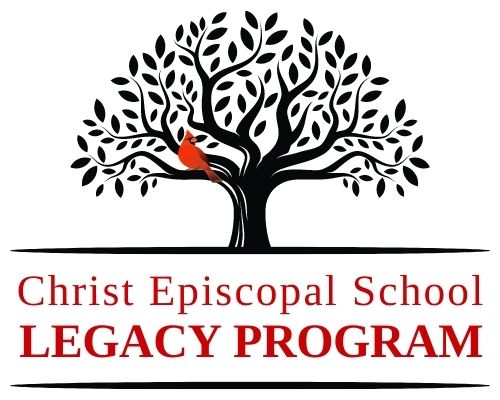 The Christ Episcopal School Legacy Program was designed to recognize the commitment of its alumni, who support and encourage their family members to consider Christ Episcopal School for their preschool, elementary, and middle school education. A legacy student is defined as an individual whose elder family member (e.g., grandparent, parent, aunt/uncle) graduated from CES.
Legacy families make a choice to continue a family tradition by attending CES and our school takes great pride in recognizing the growing number of families who have made the commitment to make CES a part of their history and future.
During the chapel service on Grandparents and Special Friends Day every year, alumni relatives of currently enrolled students are invited to a brief ceremony with the Head of School, Admissions Director, and Development Director to symbolically pass a special legacy pin from one generation to the next.
During the pinning ceremony, we pay tribute to the past and embrace the future, honoring those students who follow in the footsteps of a family member and become a Cardinal for life.
We have chosen a tree to represent our Legacy Program. Our alumni, who established deep roots in learning at CES, were able to grow in life, and now enthusiastically share their alma mater with the next generation of learners.
Alumni who are interested in learning more about admissions, please contact Janet Gerber at jgerber@cesrockville.org.