CES Summer - a joyful community of adventurous campers!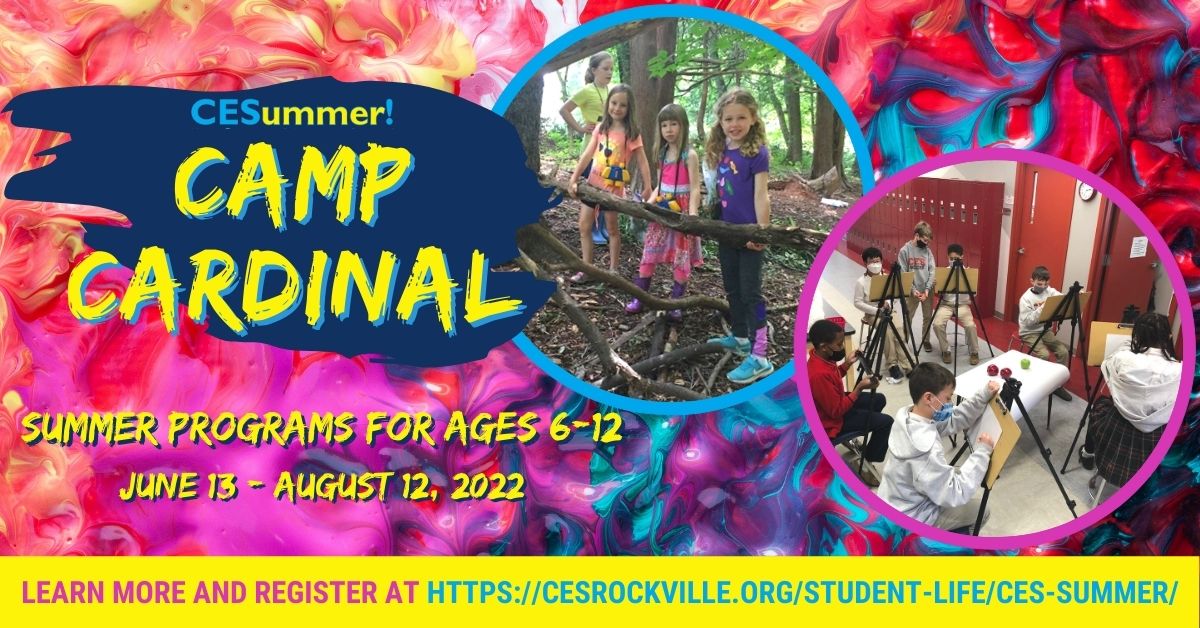 Introducing, Camp Cardinal 2022!
Weekly summer programs for ages 6-12 years.
Join our inclusive and welcoming community! We offer a smaller, friendlier camp program that provides more individualized attention and meaningful interactions with other campers and counselors. Cardinal Camp is fun, safe, and dynamic! Creative exploration and physical activity are key components of the program. Many of our counselors are former CES students themselves who epitomize the values of our educational mission.
Registration is now open, but space is limited, so reserve your spot today. Check out our camp brochure and start planning your summer adventures!
If you are looking for a summer program for children under 6, please click here to learn about out Preschool summer option.
Refund policy:
In case of Covid-19 restrictions, tuition is refundable to the extent that the cancellation limits attendance due to government restrictions. In the case where a deposit is collected, deposits are non-refundable.