August 31, 2023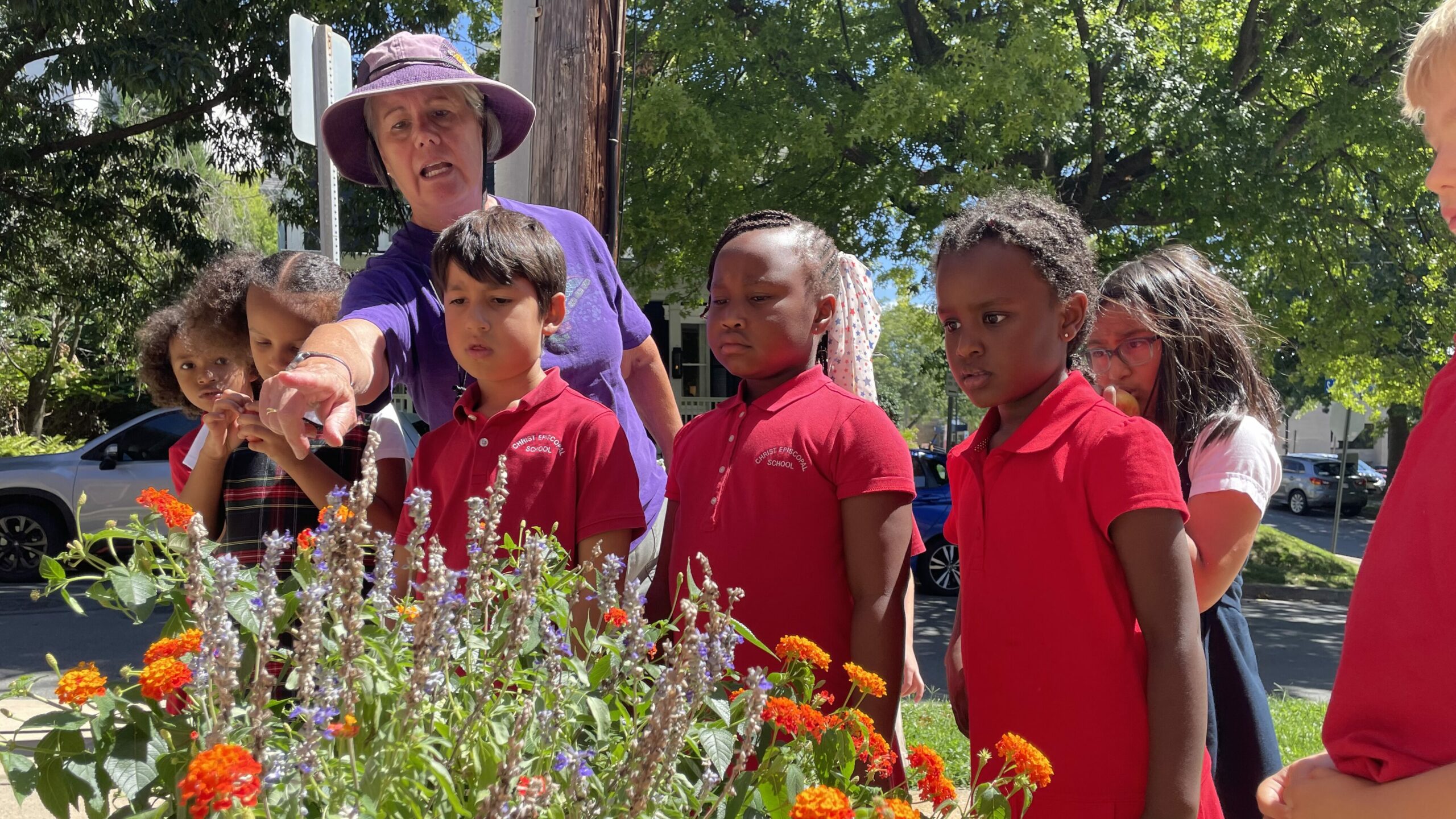 Ralph Waldo Emerson told us, "Earth laughs in flowers." At CES, our students bring us joy and make us laugh and smile every day, so how fitting it is to incorporate growing flowers and growing minds!
Today, our Lower School students got an up close and personal look at the flowers and gardens on campus. Led by retired CES science teacher, Mrs. Barbara Fennelly, they toured the campus on a "nature walk" to learn about gardening and plant science.
Mrs. Fennelly is helping Head of School, Nicole Stone, and the entire CES community with a new gardening initiative this school year. So far, a new raised bed has been constructed with the help of Christ Church parishioner, Jack Gregory; a new gate has been created in the fence to allow access directly from the sidewalk; and deer proofing has started to go up. The goal is to teach students about the environment by letting them grow herbs and vegetables.
This idea, to have a dedicated space for experiential learning has come about from many years of teaching children and trying to connect them to the natural world. When it comes to learning about the natural world the best way is nature's way: outside! There is a difference in learning outside because it is multi-modal; the sounds, smells, sights and multiple sensations provide an environment conducive to learning and cooperating. To learn about nature is easy when there is structure to learning outside and a space to make it happen.

I am a retired science teacher having taught at CES for 3 years, at the end of my 28 year career. I will act as a facilitator to help CES teachers include some of the basic principles of plant science and environmental studies, to continue enriching the curriculum at CES. Thank you for helping us grow. -Barbara Fennelly

Gardening Gazette, August 2023
We look forward to this new program and hope that it will bring nature into the classroom, and the classroom into nature. If you would like to get involved or donate (financially, equipment, or gardening skills) please reach out to us!
CES graduates leave with a deep sense of their responsibilities as members of the world community."
Weeza Bullard, CES grandparent